Reimagining Coal in India's evolving energy mix!
Virtual Leadership Roundtable
29 June 2021 | 1500 Hrs - 1630 Hrs
Anjan Kumar Sinha
COO-Power
Vedanta, Jharsuguda

Girish Raghuwanshi
Associate Vice President
Adani Power Ltd

Anand Deshpande
Head O&M
SUPP, Reliance Power

Pankaj Sharma
Head O&M
Talwandi Sabo Power Limited

Kartikeya Misra
GM & Head O&M, Digitization
JSW Energy Ltd

Animesh Kumar
Managing
Director UNIPER India
Reimagining Coal in India's evolving energy mix!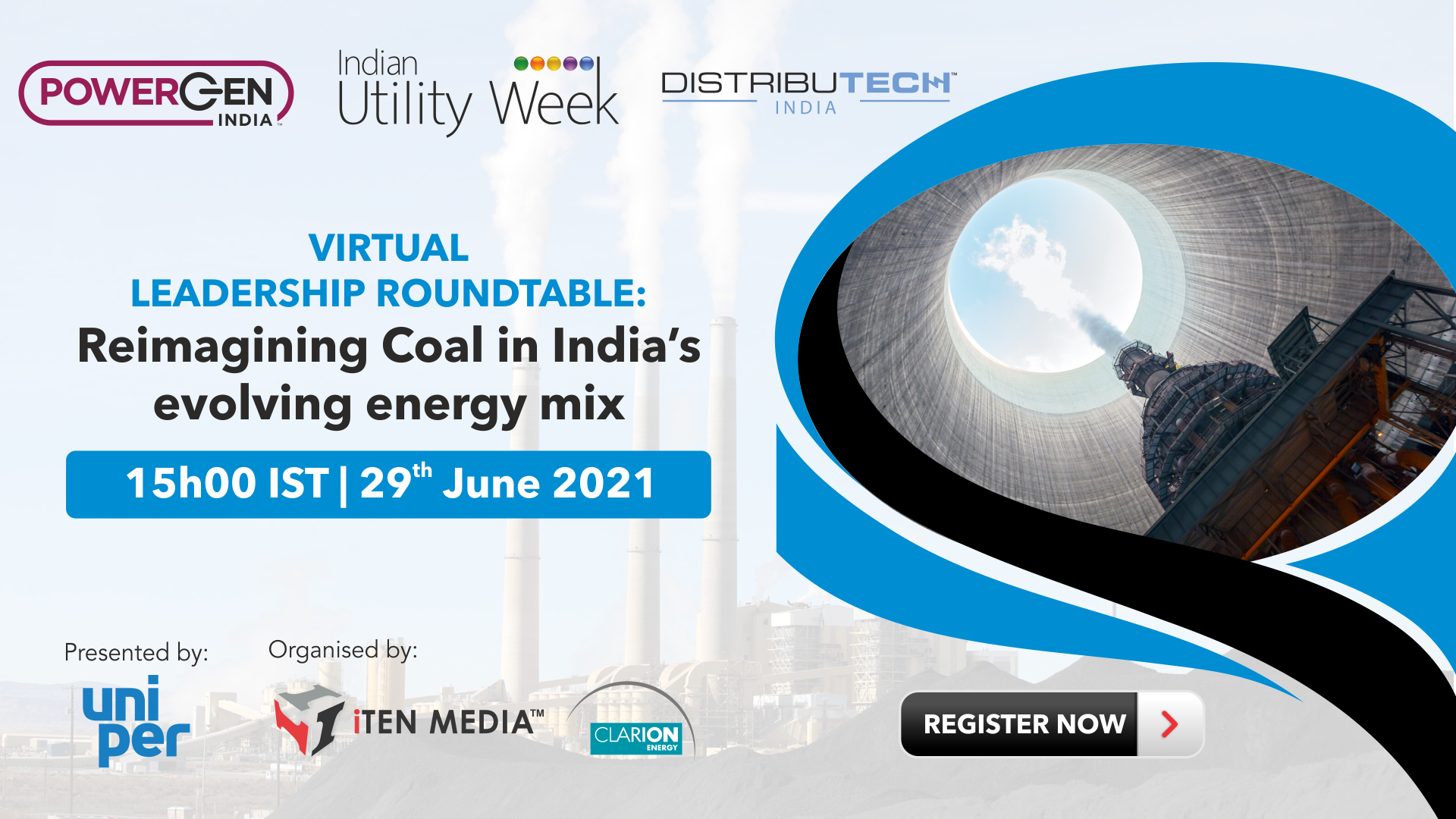 "India's power system is currently experiencing a major shift to higher shares of variable renewable energy, which is making system integration and flexibility priority issues. The Government of India has supported greater interconnections across the country and now requires the existing coal fleet to operate more flexibly" – as per IEA's 2020 review of India's energy policy – thus outlining the role of coal plants' in supporting India's energy transition.
The Central Electricity Authority's 2019 generation optimization plan also included the potential investment in new efficient coal plants up to 2030, alongside the closure of 48.3GW of end-of-life coal plants. With flexibility key to the successful integration of renewables and the overarching demand for the existing generation assets to decarbonize - successful operators will need to adapt their operating and management regimes to be more resilient in a rapidly changing environment.
The upcoming virtual leadership roundtable on "Reimagining Coal in India's evolving energy mix" brings together thought leaders from the industry - sharing their exclusive insights on pathways to facilitate the country's existing asset base of mostly coal-fired plants move from baseload operations to running flexibly.
Complete the form on the right to join this exclusive roundtable!
As a part of the registration you would also get access to our 5100+ member Virtual Energy Business Community!