Saurabh Kumar, Managing Director, Energy Efficiency Services Limited (EESL)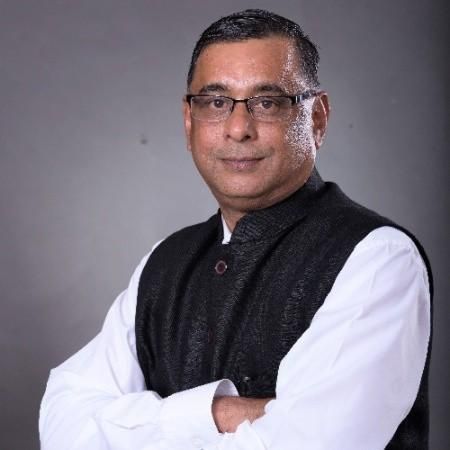 Q. What's your outlook of the Indian Power Sector in the post COVID world?
We are currently in the midst of an unprecedented health, social and economic crisis. The COVID-19 pandemic has spread across globally, leaving significant disturbance in its wake. Prior to the advent of this pandemic, it was expected that global real GDP growth was 2.6 per cent in 2020. However, with COVID-19 leading to the shutting down of various businesses, the global economy is now expected to suffer from the real GDP falling by 0.4 per cent, with significant impact, across sectors.
The power industry is among the sectors affected. Power is one of the essential commodities in our everyday life and without power, life as we know it is impossible to sustain. With the announcement in March 2020, the Government of India and other State Governments took various measures to contain the spread of Covid-19 in India. One of the main steps in this regard was the lockdown of the country. During this time of the lockdown, there is consistent need for power not only for the essential health care institutes and services, but for the households and also for maintaining the atmosphere for work from home practice. In such challenging times, a comprehensive energy data analysis may reduce uncertainty and will ensure optimal decisions to minimize economic loss.
Globally, the various governments are looking at the very immediate future: i.e. how to create jobs and boost economies. Clean energy can very well be a part of this imperative, as investment in all fields of clean energy can deliver great opportunities to increase employment and economic activity. Additionally, energy efficiency offers a win-win proposition, with labour-intensive projects that start quickly and are rooted in local supply chains such as construction and manufacturing. They can support existing workforces and create new jobs. Energy efficiency brings other major benefits: it improves the economic competitiveness of countries and businesses, makes energy more affordable for consumers – and, of course, reduces greenhouse gas emissions.
Q. Has the current crisis impacted EESL's capex targets, investment & fundraising plans?
Although there hasn't been a growth, profit-wise due to the pandemic, there hasn't been any negative impact on our financial health, in this quarter. We foresee that, with the economy getting back on the track post COVID-19, our robust growth will resume as well.
Even during this unprecedented time, EESL has been dedicatedly working towards providing uninterrupted streetlight services to the citizens and ensuring that the nation stays illuminated. Our on-ground teams have been working across the country in maintaining the public lighting under the Street Lighting National Programme during this COVID19 pandemic. Till date, EESL has installed 11,081,876 LED streetlights across the country. With the recent announcement to commence work in various sectors, under the guidelines laid out by the government, EESL has also resumed its work on a solar project in Maharashtra. Till date, in the state of Maharashtra, EESL has installed and commissioned decentralized solar power plant of 102 MWp cumulative capacity (0.3 MW to 10 MW range) in vacant/unutilized/spare land of MSEDCL. EESL is in the process of planning and execution of approx. 1,000 MW Solar Projects in the states of Maharashtra, Andhra Pradesh, Meghalaya, Jharkhand Tamil Nadu, and Chhattisgarh
Q. With the industry now securing a 90k Crore Lifeline from the Government, will the improvement in the financial health of the system, push enhanced adoption/deployment of smart metering by DISCOMS?
With the government's vision to provide universal access to affordable power, it becomes important to eliminate the challenges faced by the DISCOMs. To overcome roadblocks of billing inefficiencies and unauthorised power consumption that contribute to DISCOMs' financial woes, the push by Government of India towards implementation of smart meters across the country will be pivotal. With the advent of smart metering, the DISCOMs will experience the benefit of technology and improvement in their financial health. Further, this will also enhance consumer convenience and rationalise electricity consumption.
Amid this lockdown, EESL has enabled the DISCOMs generate around 95% of billing efficiency through smart meters. The states DSICOMs of Bihar, Haryana, NDMC New Delhi and Uttar Pradesh using smart meters, have been able to handle their operations smoothly in the time of crisis. While the general populace has to adhere to the social distancing norms by the government, electricity distribution companies have not been able to physically collect electricity bills from consumers, leading to a dip in the cash flow. The DISCOMs dues have risen due to the lockdown and the situation has become direr due to lower industrial power demand and logistical constraints in revenue collection due to the lockdown.
Smart metering is one of the most comprehensive tools in the Indian distribution sector's arsenal to usher in a new milieu of energy measurability. EESL's Smart Meter National Programme aims to retrofit 25 crore conventional meters with smart variants, which will lead to overall 80-100 per cent improvement in billing efficiency. EESL is supporting DISCOMS in pursuing energy sustainability and accountability, with the adoption of future-ready technologies. Push for such efficient systems is critical for consumption and growth in a sustainable manner, while enhancing consumer experience through improved service delivery.
Q. What would be EESL's key priorities/focus areas for the next 10 months of this fiscal year?
With our vision to provide universal access to sustainable energy solutions to all and enable a low carbon future, along with delivering socio-economic impact, EESL has always strived towards unlocking the energy efficiency market in India. We will be majorly focusing on the following 4 programmes for the next coming years:
Smart Meter National Programme (SMNP): EESL has been awarded a contract for the procurement of 10 Million smart meters and system integrators and has floated another tender for 5 million smart meters. We are providing smart meters to utilities on a rental basis to replace the conventional meters. Till date, we have over 12 lakh smart meters installed in the states of Andhra Pradesh, Uttar Pradesh, Haryana, Bihar and NDMC-Delhi to enhance consumer convenience and rationalise electricity consumption.
Trigeneration: Trigeneration is a unique technology where heating, cooling, and power are generated simultaneously. EESL offers an integrated turnkey solution, providing end-to-end service and maintenance. It also guarantees performance with Service Level Agreements (SLAs). As on date, our Mahindra and Mahindra Trigeneration project of 800 kWe is already underway. EESL has also signed SLA with Data Center in Navi Mumbai for setting up of 2.0 MW Trigeneration with 450 TR VAM (along with fully standby system). We have recently signed a MoU with GAIL Limited to explore the business opportunities in this segment in India.
Decentralised Solar Power Projects: We are working towards providing a reliable solar power supply to agricultural pump sets by setting up solar mini grids. These PV pump sets will be used to irrigate the farms during the daytime, thereby reducing dependence on diesel. EESL will finance, design, install, own, and operate solar-PV pumping on farms. We have installed 90MW in 84 sites & 47.6 MW in 53 sites till date, to replicate this programme in the states of Andhra Pradesh, Uttar Pradesh and Jharkhand. There are 30 million agriculture pumps in the country with an average capacity of 5 kilowatt. With 200 GW worth of decentralised solar projects, we can move the entire agricultural land away from conventional sources of electricity.
National E-Mobility Programme (NEMP): In line with India's vision to make the country go electric, we have commissioned 300 AC and 170 DC chargers across India, with 84 public charging points, which are currently operational across the country. In the pursuit of increasing charging infrastructure penetration, we have also partnered with Urban Local Bodies in Hyderabad, Noida, Ahmedabad, Jaipur, Chennai, and are in discussion with others across India. We have also recently partnered with private organisations such as Apollo Hospitals & BSNL to set up public charging stations across the country.
Apart from these key programmes, EESL will also be looking at the below schemes parallelly:
Building Energy Efficiency Programme (BEEP): With the government's mandate to implement this programme in all central government buildings, EESL has completed building energy efficiency projects in 10,344 buildings including railway stations and airports. The energy audits show energy saving potential to the tune of up to 30-50% in these buildings. The major interventions in these buildings are in area of lighting and air-conditioning systems.
National Motor Replacement Programme (NMRP): It is EESL's first of its kind programme for the industrial sector and was conceptualised after due consultation with industries and other stakeholders. The programme was launched in January 2018. The market assessment reveals that there is a potential of about 15 million motors that can be replaced with more efficient variants. Accordingly, in the first phase of the programme, EESL did the procurement of 1,20,000 motors ranging between 1.1 kW to 22 kW. EESL has targeted large, medium and small industries to promote the use of Premium Efficiency Motors (IE3).
Q. How is EESL addressing concerns of data security and cyber threats in the SMNP?
There are no such threats with SMNP, as they have grade 4 security. The system has a sim, which only communicates machine to machine and hence no data theft can take place. The methods currently being used to combat breaches include secure data communications using encryption, secure database design and proper access control using proven authentication methods. In addition, the cybersecurity is increasingly benefitting from intelligence-driven capability supported by machine learning. The most important aspect is that each component of the AMI system be designed from the start, with security in mind and the ability to adaptively react to threats based on continuous, intelligent risk profiling.
Q. Has the pandemic impacted EESL plans to roll out The super-efficient air conditioners (SEACs) programme to other cities across country?
The sale of air conditioners was affected for a while, due to the lockdown in place to curb the pandemic. However, with the relaxations permitting the e-commerce companies to deliver non-essential products, the sales are picking up. EESL, in a bid to safeguard the citizens from the imminent scorching heat has continued to take orders for its Super-Efficient ACs and ensured seamless delivery within 15-days of the end of the lockdown. These ACs will be sold through the portal, EESLmart.in. EESL is also offering a hassle-free service experience, comprising of complaint redressal support during the life of the programme, attractive EMI options through selective banks, and a buyback option for customers looking to upgrade their AC.
Under our super-efficient AC programme, we focus on maximising savings and value for today's consumers. We demonstrate our never-ending commitment to serving the interests of the individual, and thereby contributing to the energy transition and sustainability of the nation, with increasingly effective technologies and proven business models.
Q. How's the Decentralised Solar Power Plants Programme shaping up? Has EESL signed up PPA with any more DISCOMS apart from Maharashtra State Electricity Distribution Company Limited (MSEDCL) & setting up small solar power plants.
Energy Efficiency Services Limited (EESL) has been working on various projects to provide reliable solar power supply for the nation. It has a vision to provide universal access to sustainable energy solutions to enable a low carbon future, with significant economic and social impact.
EESL in association with DISCOMs started a joint initiative for solarising the agricultural feeders by installing decentralised solar power plants in vacant lands within the premises of DISCOM substations/Govt. land. The objective of the scheme is to enable access to a reliable source of energy to farmers in the daytime for the purpose of irrigation.
Under the scheme, EESL has signed a PPA with Maharashtra State Electricity Distribution Company Limited (MSEDCL) for Small Solar Power Plants ranging from 0.5 MW to 2 MW within the premises of MSEDCL substations/Govt. land for 800 MW. The decentralised solar plants will cater to the requirements of agriculture consumers connected to the respective agri feeder on a daily basis, by means of reliable day time electricity. EESL has also won the bid for 20 MW in Mizoram and 113 MW in Rajasthan; and also signed an MoU with Chhattisgarh for 25 MW and with Jharkhand for 12 MW. Additionally, we are also in talks with Orissa and Kerala for the implementation of this project.
Q. Could you highlight EESL's key forays the future plans in the International Markets?
EESL is driven by the objective of enabling more – more efficiency, more innovation, more excellence - towards enabling rapid adoption of transformative energy efficiency solutions. In line with this guiding principle, EESL is constantly looking for new technologies in our endeavour to become a global market leader in implementing innovative business models to promote the widespread and profitable adoption of energy efficiency solutions.
Through the acquisition of Edina UK Ltd by EESL's UK subsidiary, EnergyPro Assets Ltd (EPAL), EESL has introduced the globally proven service offering for trigeneration to India. In India, this technology has demonstrated significant market potential. The market for trigeneration technology has been estimated at 20,000 MW in India, with the bulk of the demand expected to be driven primarily by commercial real estate, airports, industries and service establishments. The Indian real estate sector is expected to witness unprecedented growth with the demand for cooling and chilling equipment, driven by rising temperatures, urban migration trends and rapid advancement in green building constructions. The acquisition will also enable us to harness the potential of the UK's £6 billion (INR 53,782 crore) energy efficiency market, while expanding the offering using the energy service contract model for trigeneration and Combined Heat & Power (CHP) technology. The market for CHP-based energy services contracts in the UK, in turn, has been estimated at an annual £200 million (INR 1,793 crore).
Synergies with EESL and EPAL's international-focused growth plans have also played a significant role in our choice of Edina for our venture into trigeneration and CHP. International development is a key growth area for the Edina management team, while the company has established a distinguishing competency and market leadership in UK and Ireland. EPAL's recent partnership with leading Canada-based battery storage solutions provider Leclanché can empower the EESL-EPAL-Edina venture to offer international markets with increasingly flexible systems that can operate in island-mode.
Apart from this, The National Energy Services Company of the Kingdom of Saudi Arabia collaborated with EESL to replicate India's successful domestic and street lighting programme. Through an MoU, EESL will provide consultancy and expand the capacity of the National Energy Services Company, which was instituted by the Kingdom of Saudi Arabia to execute energy efficiency programmes. This programme aims to decrease the electric consumption of lighting sector by average (50-60) % as for now it consumed about 10% of the government sector total consumption.
EESL has partnered with Thai Hotel and Hospitality Management Association (THMA) with an objective to replace typical appliances like lighting, ceiling fans, room air-conditioners etc. in hotels, which compose about 70% -80% of a hotel's total energy consumption, with affordable energy efficient appliances with extended product features. EESL will provide 100% upfront investment for the programme, procuring appliances that comply with international standards and regulatory requirements of the Government of Thailand. EESL will redeem its investment directly from the hotels, which will be required to pay just 30% as the initial payment and the remaining 70% in 8-12 instalments based on monetised energy savings over a maximum period of 2 years.
To implement energy efficiency and undertake renewable energy programmes in the United Arab Emirates, the Middle East and Africa, Energy Efficiency Services Limited, has formed a joint venture - Energy Efficiency Services LLC – with Hansa Energy Solutions, a Govt. of Dubai accredited ESCO. This collaboration is a key first step to tap the immense potential for energy efficiency in the Middle East. The JV will benefit from the expertise of EESL, which handles the world largest energy efficiency portfolio, and Hansa Energy solutions, with its capabilities in providing a broad range of energy solutions in the Middle East and beyond. The JV's scope of work will include the deployment of:
LED Streetlights
Building Retrofits (Commercial and Industrial)
Trigeneration
Solar Programmes
These programmes will be implemented under a mix of Project Management Contract (PMC) and ESCO business models, leading to considerable reduction of emissions, increase in energy and monetary savings, and peak demand avoidance in the region.
Our robust business model for promoting adoption of a wide variety of energy efficient technologies has proven to be successful not just in India, but also across the globe. Combining this capability with our increasingly diversified service portfolio, EESL strongly believes that we are in a strong enough position today to transform the market for energy efficiency and create the conditions that would enable energy efficiency technology to thrive in India and in the international markets.