Sachin Gupta - Director & COO, Caparo Power Limited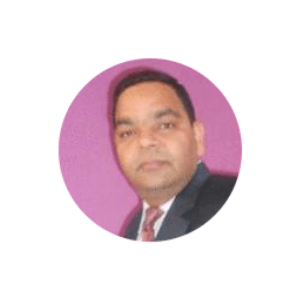 Sachin Gupta's Area of Expertise: Power Generation, Distribution, AT&C Losses Reduction, Business Operations.
Q: The Indian government's vision is to create a modern power system in India that is low-carbon, highly efficient, smart and interconnected, and most importantly provides power to all of its citizens. What in your view, are the main challenges to achieving this vision, and how might they be overcome?
A: In India coal based power generation is dominant & will remain leading at least for next 10-15 years. However as India is now more focused towards renewable (especially solar), blending of renewable with conventional sources will help to achieve low carbon emission target.
Also within thermal generation portfolio gas based generation is relatively much cleaner than coal/ liquid fuel plant. However government is not providing any incentive for cleaner thermal fuels like gas.
Q: What do you see as the main opportunities for your company or organisation as India transitions its power sector?
A: Caparo Power is successfully running a Gas based Generation Plant under Group Captive Model. As a unique business model total generation is transmitted to Industrial units through CPL own underground network consisting of 11 KV & 33 KV cables. CPL is maintaining a reliability index of 99.6% since year 2012 through implementation of state of the art technology innovations in distribution and generation networks. Generation plant is running on Commercial RLNG fuel since 2012. CPL has been posting excellent results with all balance sheets having a double digit PBT since last 7 years. CPL is also maintaining a small portfolio of Roof-top solar generation for Caparo Group companies spread across 15 locations in India.
By Feb 2020 CPL has completed 8 years of successful operation with availability index of >99%. Also we are consistently maintaining PAT in double-digit since inception.
We firmly believe there are many industrial/ commercial hubs / SEZ's where our model could be replicated as a reliable & quality source of power. As industrial consumers are still dependants on liquid fuel for reliability.
Q: In your particular field what do you see as the major trends over the next 5-10 years?
A: Bringing cost-effectiveness in imported gas is a tough task, Natural Gas coming under GST will help to promote gas-based power generation in next 5-10 years. Peaking power generation plants based on Gas fuel will evolve. More hybrid models having renewable along with either storage or some conventional generation will further evolve.
Q: You will be presenting/participating in a panel discussion at POWERGEN India | Indian Utility Week | DISTRIBUTECH India 2020. What insight can you provide on the topics you will be covering and the key learning points?
A:
Distribution of electricity.
Distribution franchises (Agra & Delhi Model).
Power Generation (<100 MW ).
Distribution/Commercial sector reforms.
Q: Finally, if you could change anything about India's energy sector, what would it be?
A:
Promote gas-based power plants.
Same tariff across PAN India.
Subsidy transfer through DBT (Direct Benefit Transfer).