Prabhajit Sarkar, Managing Director and CEO at Power Exchange India Limited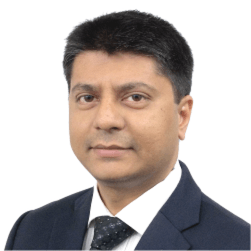 Q. As COVID 19 situation unfolds, how is it impacting the volume of business?
Due to lockdowns and closure of non-essential services, the power demand in the country is currently muted. The Discoms are only purchasing power to meet the requirements of its residential consumers along with supplies to critical healthcare facilities, telecom and internet services, banks and financial institutions, cold storage and warehousing services and public utilities such as water, sewerage, street lighting etc. This has impacted the Discom financials as the revenues from their main paying customers i.e. the commercial and industrial consumers have plunged to never seen before levels. As a result, the supply side has also been badly hit due to decrease in the overall power sale volumes.
Q. How is PXIL ensuring uninterrupted electricity supply during India's hour of need?
PXIL offers a web based power trading platform, which has allowed its customers to trade power on a 24 x 7 basis from anywhere and at any time.
During the on-going lockdown, our platform has helped address the challenging task of people having to work from home. The entire process of transacting power is automated and seamless. This has helped our customers to actively trade in the physical delivery market from all across the country as also during the Renewable Energy Certificate (REC) trading session.
Q. How prepared are Power Exchanges for RTM?
PXIL has developed the RTM product that would be offered to the market from 1st June 2020 as per directives issued by Central Electricity Regulatory Commission (CERC). The RTM product has been tested thoroughly for use and has also been used to conduct mock-sessions with POSOCO to ensure data exchange protocols and procedures are streamlined. PXIL would start conducting mock sessions shortly for the benefit of customers on the RTM product.
Q. In the period of distress how can exchange help utilities procure electricity at cheapest cost?
The drop in power purchase prices in the physical delivery markets operated through power exchanges is helping Discoms meet their power requirement at lower costs by replacing some of their expensive long term contracted power. Today, Discoms are in a position to purchase power at lower prices prevalent in the Exchanges due to reduction in the overall demand from the commercial and industrial consumers.
Q. What do you see as the main opportunities for your company or organisation as India transitions its power sector?
Over the last two years, PXIL has completely revamped its technology offering, which has allowed for our seamless operations to take place on a 24 x 7 basis even during this period of lockdown.
On the business side, PXIL's primary focus has been on the term-ahead and REC markets. Now, we have enough liquidity to also scale up our operations in the day-ahead spot market.
The direction of power sector reforms towards deepening of markets is
likely to result in a huge surge in the liquidity available on exchanges. In the long run, new products under categories such as market based economic dispatch, ancillary services and longer tenure contracts would be traded through exchanges. As an exchange, we are continuously pushing the boundaries and prepared to take advantage of the opportunities that the power markets present to us.
Q. In your particular field what do you see as the major trends over the next 5-10 years?
The power markets are undergoing a radical transformation in different parts of the world due to the increased ingress of technology and digitalisation. Retail competition, EVs, Distributed generation through Renewables and Storage are getting increasingly diffused and adopted by the markets. The Indian power markets are no different and are also witnessing the imminent transformation.
In the foreseeable feature, we expect a significant increase in digital transactions and introduction of many new products with deepening of power markets. Power Exchanges are expected to launch new products related to Ancillary Services, Renewable Energy and Longer Tenure Contracts adding diversity and scale to its existing offerings. The expanding role of power markets may go a long way in addressing the issues of clean, reliable and quality supply to consumers at lower costs.