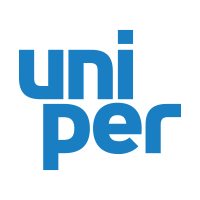 Q: Why is India an important market in the energy sector/for Uniper?
A: The energy transition presents major challenges for operators of state-owned, independent and captive generation plant. Optimal engineering solutions are needed to help operators become more resilient and respond to changes in the market.
We understand the challenges for operators – with a 34GW portfolio of our own and are by your side to deliver high-level engineering solutions.
Q: Why is now the time to tap into the Indian market?
A: As part of the energy transition in the country, renewable penetration will see the existing asset base of mostly coal-fired assets move from base load operation to running flexibly.
Renewable energy-rich states like Andhra Pradesh, Karnataka, and Rajasthan will need the highest flexibility. Plants with a high marginal cost of generation would face significant demand to operate flexibly to ensure better integrations of renewable energy into the grid
This will require changes in the O&M strategies deployed on sites to manage the new operating regime and the risks and opportunities available.
Operating flexibly requires a significantly higher level of competence than for steady-state operation. To achieve this an operator development program will be needed.
The UK and Europe have already gone through this change, and have insights and experience that can be leveraged across the regions to help evolve asset management and operations without the need for large capital investment projects.
Q: What are you looking forward to at the event?
A: We're most excited about the digitization of the power sector and discussing the opportunities this presents.
Q: What are your plans for the event?
A: The team on our stand have decades of plant operational experience and are looking forward to sharing case studies, and real-life examples to demonstrate how high-level engineering expertise and digital solutions can come together to help you optimize your operations and deliver a return on your investment.
Animesh Kumar, Regional Director, Uniper Energy