17 Mar 2020
TESTO INDIA PVT. LTD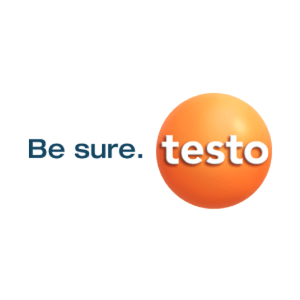 Q: Why is India an important market in the energy sector for your Company?
A: Total prime energy consumption in India is amongst the highest in the world. Due to high energy & power demands there is a continuous increase in the energy production, transmission and distribution as well. Several schemes implemented by the government regarding electrification and power distribution also contribute to the growth of the segment. Not only that, increased demand for renewable energy usage has boosted the solar & wind power plants in the nation. Same goes for exploration, development and refining of oil & gas reserves. Very evident that energy sector is pivotal in India and in the coming days the growth will be exponential. Testo is a well-known brand in India and our products are very relevant for the market. Specifically, for energy domain, our high-end thermal imagers are used for the thermal inspection of transmission lines and transformers. We have successfully operated in several solar power plants where our testo 872 Thermal Imager was used for the thermography of entire Solar Photovoltaic Panels to determine various technical defects such as Hotspots, Open & closed circuits, overheating, cracks and cell ruptures, corrosion etc and troubleshooting in the Balance of Plant was conducted using testo 885. Our Electrical range of instruments have been of great advantage in troubleshooting & electrical maintenance applications. In thermal power plants, testo Flue Gas Analysers are used for emission and efficiency analysis. We have so much to offer to this sector and in the future to come we expect a similar response and acceptance from the industry.
Q: Why is now the time to tap into the Indian market?
A: The Indian market is booming at a great pace and definitely it's the best time to explore the market. The demands for energy are growing, with India being one of the biggest investors in clean energy. Also, the focus on renewable energy usage and installation capacity has recorded growth, meaning new prospects will surely emerge in the market. Policies like Rural electrification and Integrated Power Development Scheme which are in favour of the power sector are playing key role in the expansion of the segment. Solar and wind energy sector have become the need of the hour, sustainable development approach, Increased FDI and other investments mark the shining future of the sector and India as a market holds a strong position in the global arena.
Q: What are you looking forward to at the event?
A: In the past, Powergen has always been a major event of power industry that brings technology, Solutions, product and knowledge-sharing all under one roof. Testo India is participating in Powergen India 2020 and the reputation that the event carries, we hope that the trend continues & we get a good response this time.
Q: What are your plans for the event?
A: Testo measuring instruments are significantly different from the rest available in the market as we have come up with more advanced and latest technologies and that is what we plan to showcase in the event. We would have instruments which are not only precise or efficient but are also SMART & NETWORKED. For instance, our Electrical Instruments are very unique with revolutionary & patented features and with increased safety while operation. Auto adjustable mode, safety built-in, connectivity to SMART phone App to get on site reports are the key features of these instruments. Testo Smart Probes which are bluetooth enabled and can be connected to your smart phone via an app can make problem detection, data measurement and report generation possible on site, saving time and money both. Then there would be live demo of testo Thermal Imagers which are used for predictive maintenance and thermal inspections. Also, new thermal imagers with smartphone integration designed to deliver networked thermography would be on display. We would also feature the revolutionised measurement technology products like testo 440 and testo 400 for intuitive air velocity & IEQ measurement. Besides that, there would be transmitters (humidity and dew point) used for critical operation monitoring, flue gas analysers and several other condition monitoring instruments as well.
We invite all the customers to come to our stall and witness the latest T&M measurement solutions and products for energy and power segments.
Parag Yelegaonkar, Business Development Manager, Testo India PVT, LTD.