12 Mar 2020
AS Cooling Technologies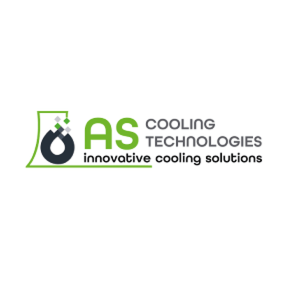 Q: Why is India an important market in the energy sector for your Company?
A: Energy is one of the most critical components of infrastructure crucial for the economic growth of any nation. The existence and development of adequate infrastructure is essential for the sustained growth of the Indian economy. India's power sector is one of the most diversified in the world. Electricity demand in India has increased rapidly over the years and is expected to rise further in the years to come.
In order to meet the increasing demand for electricity in the country, massive addition to the installed generating capacity is being undertaken. The Government of India's focus on attaining 'Power for all' has accelerated capacity addition in the country.
Our company is primarily in to supplying new cooling towers to power, process & petrochemical industries and also in to the renovation & upgradation of existing cooling towers to improve the overall plant efficiency and extend the life of cooling tower and hence the power plant.
So, the market size, dynamics and initiatives by the government perfectly fits in to our core business activities which makes India as our main focus market to sustain our growth trajectory.
Q: Why is now the time to tap into the Indian market?
A: India's growing demand for power, attractive opportunities for higher FDI in the energy sector, government's policy support for Make in India and Skilling India is a tremendous driver for our company to stay focused on the Indian market in the years to come.
Q: What are you looking forward to at the event?
A: Since PowerGen India is happening after a gap of 2 yrs, we expect more prospective clients to visit the event, which is good for us, and also look forward to a good level of interaction with them and possibly impress upon about our unique products & services.
Q: What are your plans for the event?
A: Since this is our first major event in India, we would like to announce our entry into the Indian market in a big way with an attractive and vivid stall which will tell our clients about who we are, what we can do and how they can be benefitted with our unique solutions and product offerings.
We will be showcasing our core business platform along with some unique products which will be of very much interest to them.
Satish Pious, Vice President, Sales & Business Development